Want your brewery to take part in our next festival? Want to sponsor our event?
Please email info@ybfs.ca
Sponsorship
The Yukon Beer Festival wouldn't exist without its generous and incredible sponsors. If you are interested in helping us throw another great festival, please email info@ybfs.ca.
Volunteers
SEEKING VOLUNTEERS NOW!
Want to volunteer for this year's Yukon Beer Festival? Please email your interest to volunteers@ybfs.ca.
Volunteers will receive a 50% off ticket for the opposing night!
We need people to fill the following roles for each tasting session: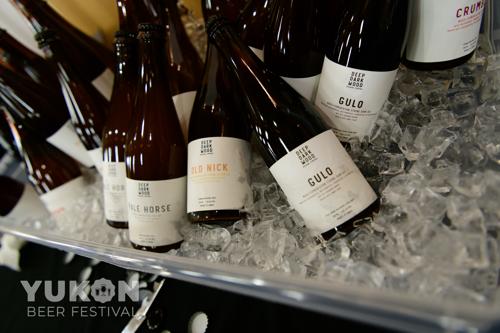 Front of House – taking tickets and providing festival-goers with their tasting glass and tokens
Beer Pouring – taking tokens from festival-goers at one of our tasting tables and pouring beer samples
Green Team – collecting recyclables and emptying that bucket where people dump the beer they don't like
Volunteers are expected to arrive at the KDCC for their shift by 5:15 p.m. (either Friday or Saturday) and then work until 10:00 p.m. when the session ends. If you're able to stay and help with clean up, we'll LOVE you!
Please email volunteers@ybfs.ca with any questions. Please put "Volunteer" in the subject line.